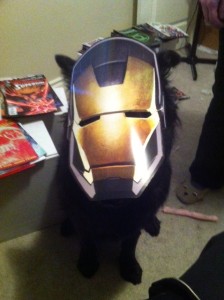 Hi guys.  Today's photo for the 50 Shades of Spenny contest comes to us from Stephanie Height.  
This is her young fellow Archer dressed as both Iron Man, and Tony Stark.  
Gayleen and Spenser will decide who won.  The winner receives a signed copy of What The Cat Dragged In (and a little something else), the latest release from The ASP.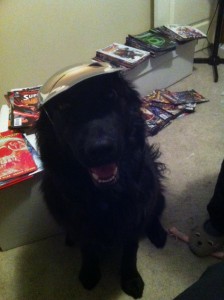 In a few moments I'll be posting the first of the promised photos of Gayleen and Spenser.
If you haven't purchased What The Cat Dragged in, please head here and pick your chosen format.  It's a great book.  Seriously.